Two FREE Months Service (No Obligation) for New Customers!!
Offer expires 12/31/2021.
Home Water Filtration Systems in Sunrise, FL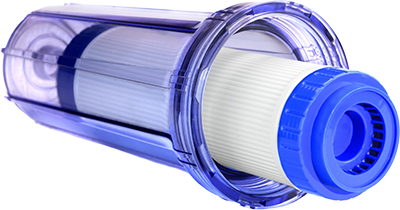 Since 1979, Sutter Filtration Systems has been the premier provider of water filtration and purification systems, serving Sunrise, Coral Springs, Parkland, and Broward County, FL and the surrounding areas. We also offer monthly maintenance services for your home water softener systems, repairs and more! Our team is available 24-hours a day, to ensure you always have clean, safe potable water.
Ensuring the Purest Water for Your Home
We tend to think the water that comes out of our taps is clean and safe. Unfortunately, Florida has a long history of falling short when it comes to water treatment systems and standards. From excess iron levels, to water contaminated with microbes, to groundwater with elevated levels of arsenic, any number of issues could be present in your home's potable water. Sutter Filtration Systems is here to see that they're addressed fully and completely, so you can have peace of mind when you take a drink. We specialize in water purification system installation in Sunrise, FL, bringing expert knowledge of water contamination and proper filtration to every home.
Water filtration isn't a one-size-fits-all solution. That's why our team goes above and beyond to determine exactly what type of treatment your water needs. From pH balancing to reverse osmosis and myriad other solutions, we're familiar with them all. We'll put the right home water filtration systems in Sunrise, FL to work in your home. Then, we'll make sure it's fully maintained at all times. With month-to-month services, 24-hour repairs and more, you can rely on us always for clean, safe water and chlorination services. Best of all, we have the lowest prices around for water treatment systems, making us your unquestioned number one choice when it comes to getting the best water possible in your home.
We offer affordable monthly service plans to help keep your filtration system running effectively.
Owner Carl Bihler has a degree in chemistry, giving us expert-level insight into the importance of maintaining your water's pH.
We can service homes with municipal water, as well as those that draw from a well source with well water systems.
Our prices are virtually unbeatable! We'll match any competitor price in writing when it comes to the installation of new home water filtration systems.
Our business is independently-owned and –operated, proudly serving our local community.
Get Clean Water
To get the cleanest, purest water possible for your home, contact Sutter Filtration Systems today to learn more about our filtration and home water softener systems. We have the best prices in town!
Areas Served
Proudly offering the best water filtration systems and well water systems to the following areas:
Broward County, FL
Coral Springs, FL
Parkland, FL
SW Ranches, FL
Miramar, FL
Fort Lauderdale, FL